The In-Betweens by McKinzie Lytle
As there are season on Earth, so there are seasons in our lives. There's a time for sun shine, a time for change, a time for an end, and a time for blossoms. For the Earth, it knows. It knows when its time has come and the timing is perfect. For us, we do not seem to know until we are in the next season. We look back on the previous season and only then do we see how the timing perfectly fell to grow and shape us. McKinzie knows this all too well as her life is in the midst of a transition. Her husband was sent home from basic training after unexpectedly getting sick and their plans for the near future came to a screeching halt. This is their in-between.
McKinzie Lytle was challenged to create four shoots. She ended up with three, but the idea of The In-Betweens came from the number four. There are four seasons. Each season filled with unique beauty, but what about the moments in-between? When things change, shift, end and begin again?
McKinzie shares, "I thought about the stories I wanted to tell with those seasons. I realized I didn't really want to focus on the height of the season, because I feel like we all kind of know what happens and what those are like. I think there's a lot of beauty that's very unique and sometimes overlooked in the transitions of the seasons. It was a lesson for me to even look through the beauty in transitions of life-which I am going through now. It can be chaotic, but there's a lot of beauty in the possibilities and the shifts. The spring one is a really good example of this. Our florist did an amazing job in the translation. She had a lot of older flowers or dead flowers, and then from that old there were all of these new blossoms, buds, and blooms. The whole story of that is waking up after winter with those first rays of sunlight in spring. She kind of just starts planting a garden. So it is that and it is beautiful, but it is also this starting over and waking up into a new part of your life- planting seeds for better things in the future. That's kind of one reason that I keep thinking of nature as inspiration because it's very similar to how we live our lives, but we do not always recognize it. These shoots are really special to me in those ways. Each one also had a different crew, which made them more unique and fun!"
What has your journey looked like so far as you've transitioned?
My creative path has changed quite a bit. Both my grandparents were actually artists full time and they always had money problems and so I always felt like I wanted to be creative, but I pushed it away because I didn't want to starve. I did it as a hobby. My first big leap into creativity was when I started as florist in high school. I was working in fast food and across the street was a floral shop. I thought that sounds better- I'd rather work there. I went over to the shop and asked if they were hiring. They said no, but I gave them my resume to call me when they had a job. I kept showing up and eventually they did have a job, so I started there and they taught me how to arrange flowers. I was able to take awesome classes since Utah is a pretty big floral hub. I just got tired of – I am in Provo and they are in Salt Lake. All my clients were broke college students, and I loved them to death, but it was really hard to be creative because there are just limits for that. I was trying to find other ways to be creative and have a little more control over creating a vision that I wanted. That's how I came to styling. I found Emma Natter- she was my branding and styling coach. She taught me more about having creative freedom and that really resonated with me. At the same time, or a little after, I took my first pottery class. I had wanted to do this my whole life and I was able to do that. I just loved it, so I do a little bit of both now, but I am trying to focus more on just pottery because I love it so much. That's kind of my path. I feel as though I learned something from every different mentor, category, skill, and I feel like if I didn't go for it I would never get to the next step. It leads you down a path that you hope to stick to for awhile, but it's all a part of the journey.
Where do you feel your strong knowledge of your style has developed from?
I love organic, natural, and authenticity. I really want my work to be authentic and true to who I am. I grew up in Portland that has a big emphasis on natural living and being connected with nature. I love that- I am not big on a lot of additional things. I like to keep things really simple, and I think it really came from there. There is also a lot of Japanese influence there as well, and I love that too. It's very simple design.
What does creativity or the act of being creative mean to you?
For me, being creative is a part of life. It's not a choice in a lot of ways. If I am living a fulfilling life, then it includes creativity. There's a quote I heard in one of my business classes that I think about all of the time and it's "the desire to create is one of the deepest urges of the human spirits." It's just part of us humans to make things and create things. I tried to not do it and ignored it for awhile, but it's so hard. Life is just not as good.
Why do you believe it's important to give yourself freedom to create?
It allows you to honor the best parts of yourself. You have a lot to give and a lot to offer. It's a time where you get to say hey, this is what I have inside. It's self-edifying- you learn about yourself, it's self-reflective and helps you grow as a person and that's important to me. It's harder to create something for myself than others.
I've experimented a little on how to do this and so far, I have found that it's best to just pick something that inspiring to me. I think it's hard to create for yourself because there's a million things you like and want to do, which makes it hard to just focus on something. When I create something for myself I learn to go with the flow, let mistakes happen or allow mistakes to happen that I wouldn't otherwise. Because the point is not really to have things be exactly what you thought- the point is to allow yourself to create for yourself. I have had to let myself allow the process to move. Things don't end exactly how I want them to, and that's okay. Just pick something and just go with it.
How do you stay inspired?
I have read The Artist Way and I really like the suggestion she makes to stay inspired. She calls it "filling the well" through "artist dates". Which requires you to go by yourself somewhere, once a week, to go do something that inspires you. Sometimes for me that's just a walk outside. Sometimes it means going to a museum to see other people's art. Sometimes it means to do something different. Just taking even an hour, loosely, once a week, to be inspired. Nature helps- I like nature.
What are somethings you're currently inspired by?
With pottery especially, I've been really inspired by ancient practices. It is really amazing to me that people have been doing this for thousand of years, and they were very inventive. I have been inspired by their old processes- which I'm trying to start a new collection of more modern shapes that are more reflective of how we have come to live, but then with techniques that are made thousands of years ago by people who were ingenious.
When you're working or in the flow of things- what are some things that you do or have going during work? What helps you with your work flow?
I go through phases and it changes from day to day sometimes as well. I've been listening to audio books lately. I find that breaks are good for me or if I work really, really hard in the morning that helps me get started. Take a break to not create something. I wish I had something every time that helps, ha!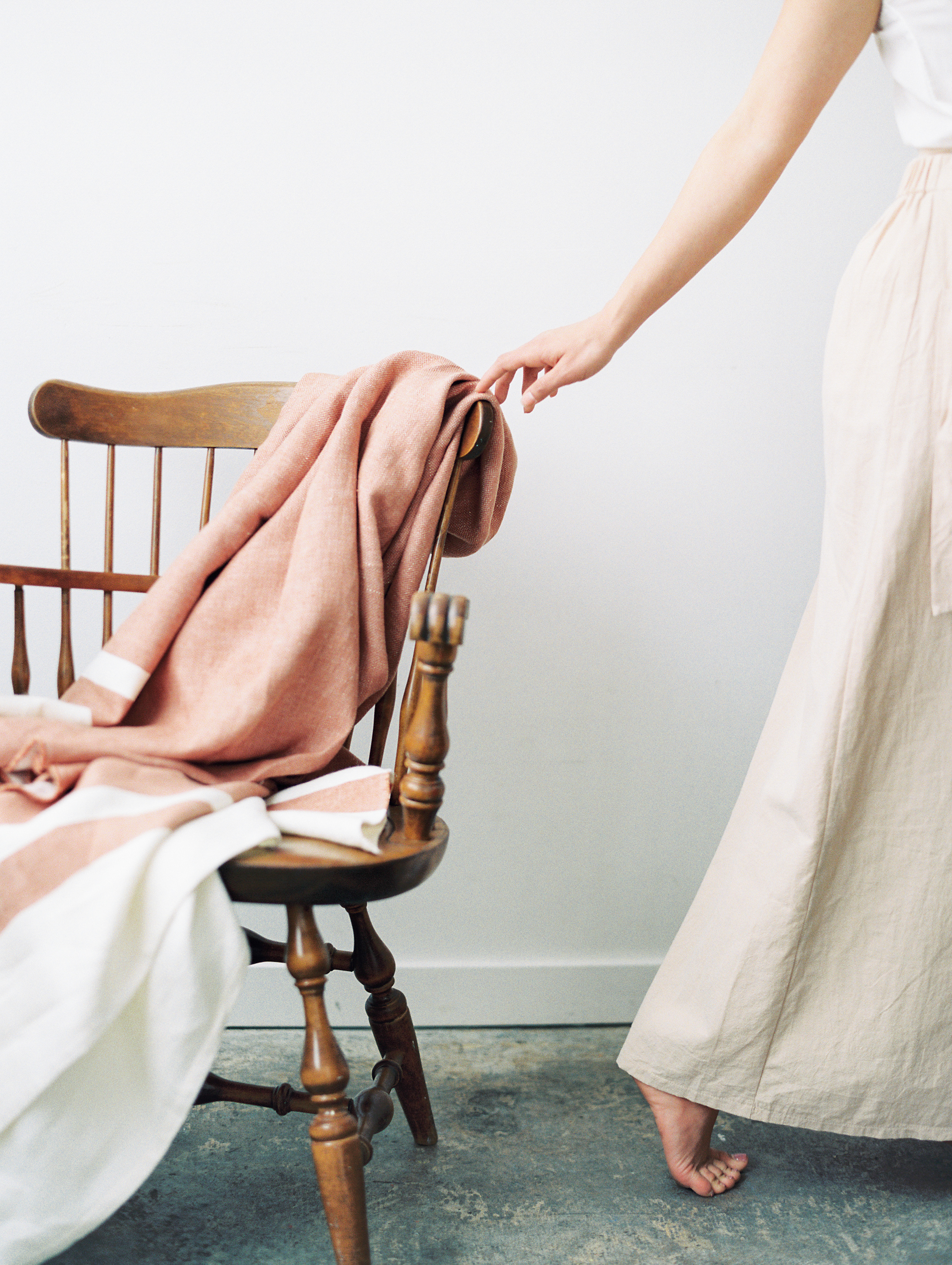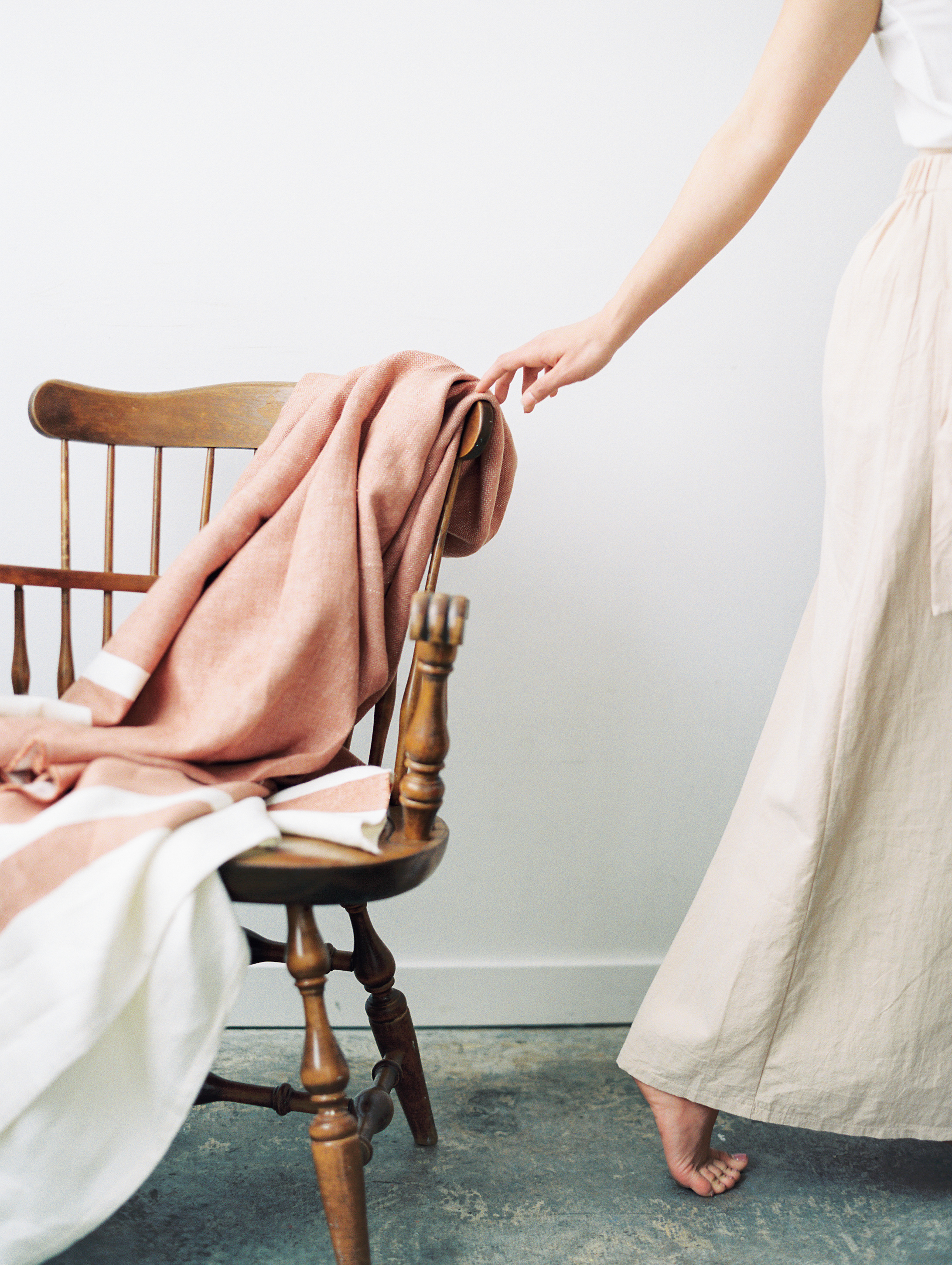 STORY DETAILS
Summer to Fall:
My favorite part of this shoot was the mix of elements. You can see summer isn't quite over yet in the clothes and colors, but the light and activities really say fall. This is just a great example of the moments in-between.
Concept & Styling by McKinzie Lytle | Photographs by As Ever Photography | Model Sierra | Florals by Carpe Diem Design | Studio Studio Elevn
PHOTOGRAPH GALLERY
STORY DETAILS
Into Winter:
My favorite part of this shoot was that it is so relatable. It's such a simple task we all do everyday, getting out of bed and going through our morning routine, but yet it was so minimal and clean. It's like a breath of fresh air for my eyes! Which helps tell the exact story I wanted of a renewing winter.
Concept & Styling by McKinzie Lytle | Photographs by Kenzie Victory | Model Chan Charmayne | HAMU Maria Rose Makeup Photo Hair | Venue Ember SLC |
PHOTOGRAPH GALLERY